We are excited to invite you all to the Birmingham Friendly 2021 competition! As in-person events are off the cards for the time being, this will be an online-only competition, and there are plenty of solo, distanced and couples events for you all to take part in.
The inimitable Gary Foster is kindly doing the honours and judging this competition!
This page will be updated with the latest information and, on the day, you will be able to find the live video on here too!
Deadlines and Submissions
ENTRY DEADLINE: Sat 23rd Jan 23:59
SUBMISSION DEADLINE: Sat 30th Jan 23:59
COMP PREMIERE: Sat 13th Feb 14:00 on our YouTube channel
Submissions will be in the form of a ONE MINUTE LANDSCAPE VIDEO. Note this is dancing for 1 min and not just the length of the video!
Events
All music can be found on our playlist here. See below for the full list and links to individual songs.
SUBMISSIONS MUST COMPLY TO GOVERNMENT GUIDELINES or you risk disqualification!
Dress Code
Open dress for all categories but please make sure you are wearing at least gym clothing so footwork and body action can be clearly seen.
Price
£4 for Ballroom
£4 for Latin, Rock'n'Roll and Salsa
Event List
Solo Events
Beginners Waltz
Beginners Quickstep
Novice Waltz
Novice Quickstep
Intermediate/Advanced Waltz
Intermediate/Advanced Quickstep
Open Tango
Open Foxtrot
Open Viennese Waltz
Beginners Cha-Cha-Chá
Beginners Jive
Novice Cha-Cha-Chá
Novice Jive
Intermediate/Advanced Cha-Cha-Chá
Intermediate/Advanced Jive
Open Samba
Open Rumba
Open Paso Doble
Rock 'n' Roll
Salsa
Couple Events
10. Beginner/Novice Waltz
11. Intermediate/Advanced Quickstep
23. Beginner/Novice Cha-Cha-Chá
24. Intermediate/Advanced Jive
Distanced Duet Events
25. Open Cha-Cha-Chá
26. Open Jive
Song List
All of the songs can also be found in a convenient YouTube playlist!
EDIT 06/01/2021: The Cha-Cha version of Bad Guy was linked instead of the Tango version. This has been corrected and we apologise for the mistake!
Sponsors
We are very thankful to have two amazing sponsors for our upcoming competition!
The first of which is the amazing Rachel Gibbons at Ballroom Bling! She is providing discounts for the winners of the solo ballroom, couple categories and rock and roll and salsa!
This is a fabulous opportunity to sparkle up your wardrobe with some new jewellery or cuff links!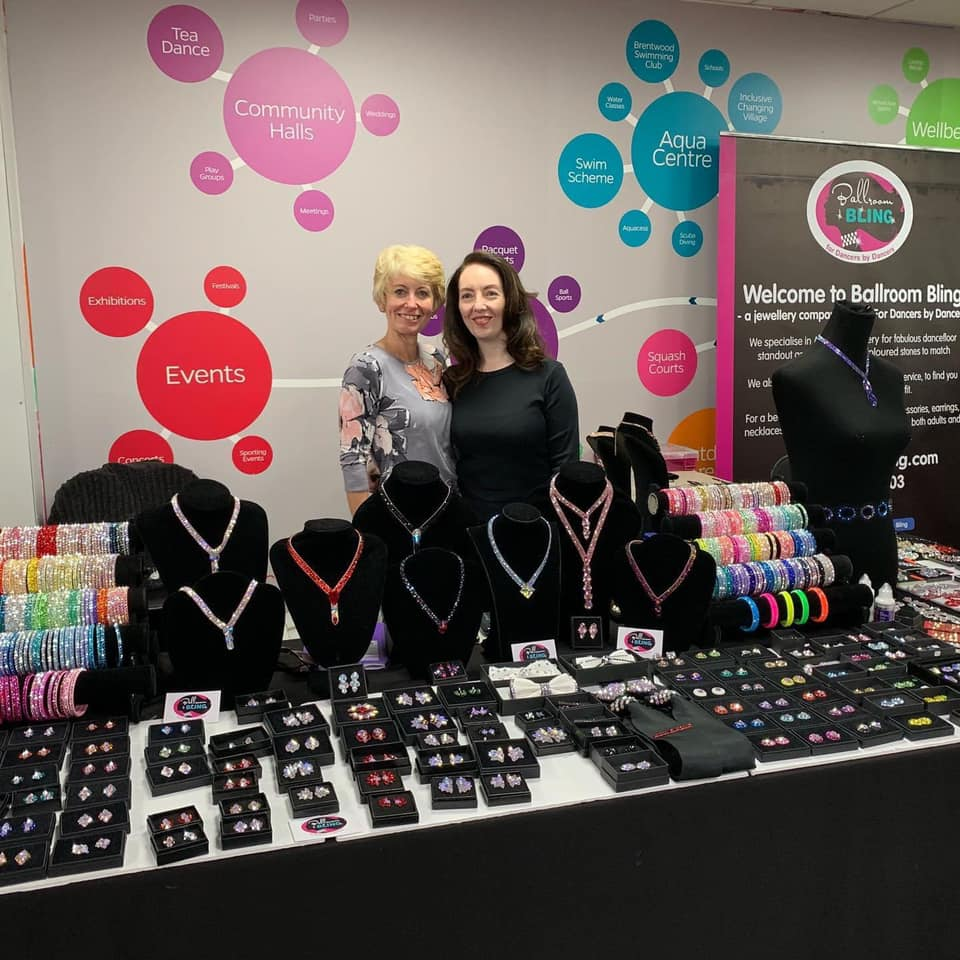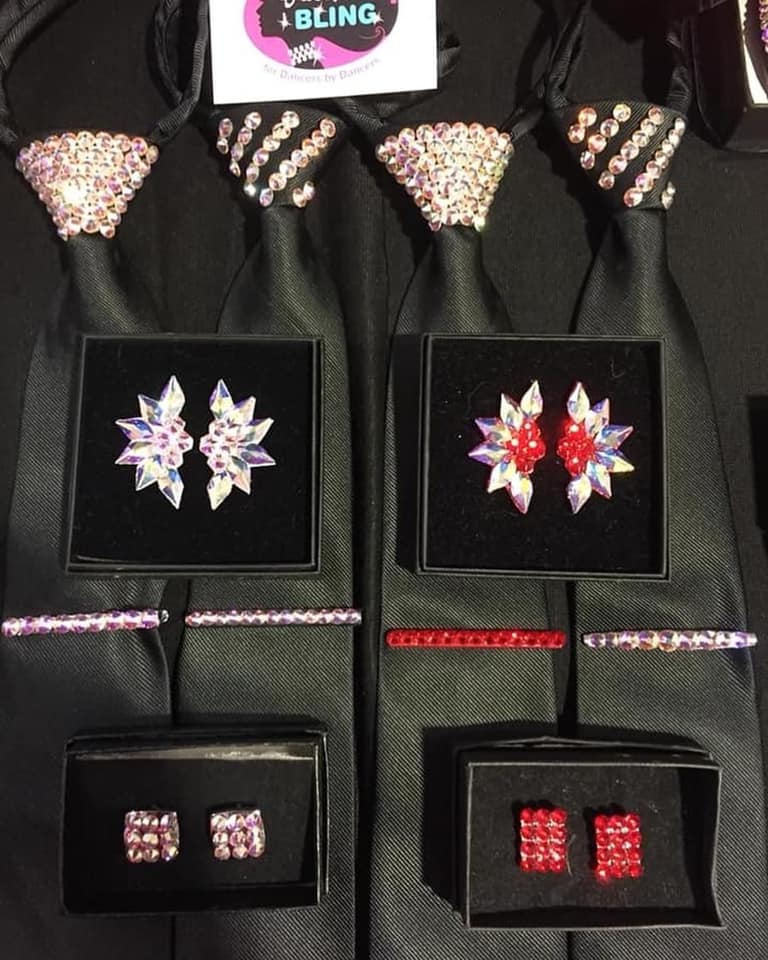 Our second amazing sponsor is the wonderful Anita Flavin from Anita Flavina Dance Shoes!
Winners of our solo latin categories will receive a special Anita Flavina Shoe Bag (worth £30) and a 40% discount of some of these amazing shoes! If you then post a video of you wearing your Anita Flavina shoes, you get money back so the discount is worth 50%!