I've been doing Ballroom and Latin for about four years. I started during the second year of my undergraduate and I've been with BALADS for the past two years, since I moved to Birmingham. When I started out I thought I was pretty hopeless – I had never done dance or music before so I couldn't count music AT ALL (to be completely fair, there are times I still struggle) and I used to get frustrated at the fact that I learn choreography SO slowly. My first dance partner, Rachel, taught me timing and believing in myself. We danced together for two years and she is now one of my best friends. I wish we lived closer to each other. When I joined the team as a beginner I followed for the first few weeks, but I was tall, there weren't enough boys, so it made sense for me to lead. But the real reason I started leading is because of that one time Rachel and I jived together at the end of a class, and that was it! It was so fun! We decided to dance together.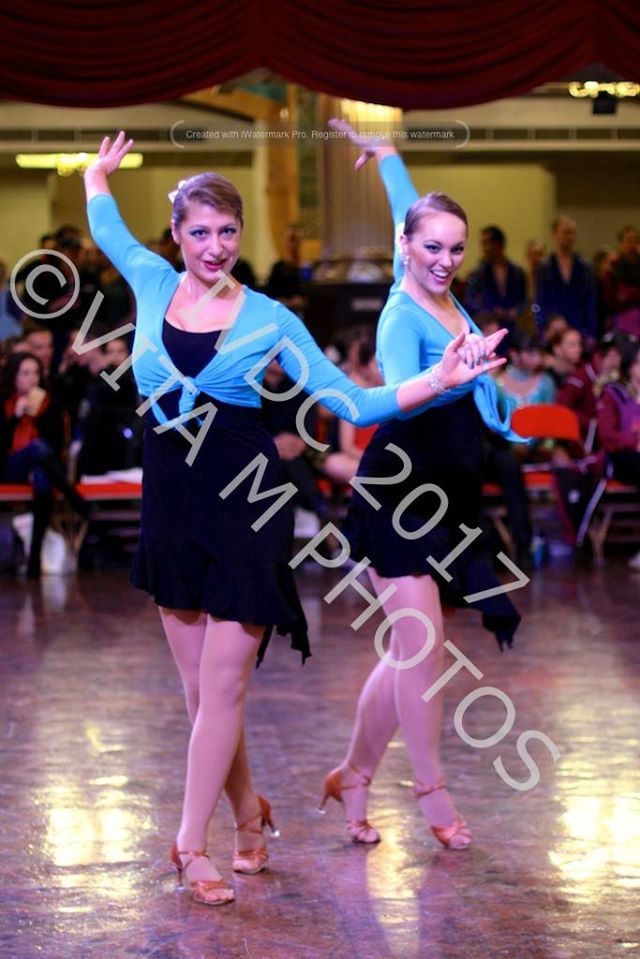 Despite loving it myself, gaining acceptance for leading as a woman was incredibly challenging. I was questioned so much for the choice - my family was confused as to why I didn't dance with a boy, my friends asked whether I'd eventually find a new partner and follow, our coaches at the time were sceptical about me leading again, after my first year of dancing (usually both halves of a same sex partnership end up following as they improve). It was hard - our partnership was doubted on so many fronts. I was told I was too fat to follow. Too tall to follow. Not strong enough to lead. She'd have better results following a man. Shout out to those teammates that supported us throughout and stood by us, the love you showed us kept us going! Constantly proving ourselves was a struggle, but through that struggle I found my voice. I figured out that I felt fabulous in my role and in what I decided to wear, and that not being conventional was fun and somehow excited me and gave me one more reason to improve.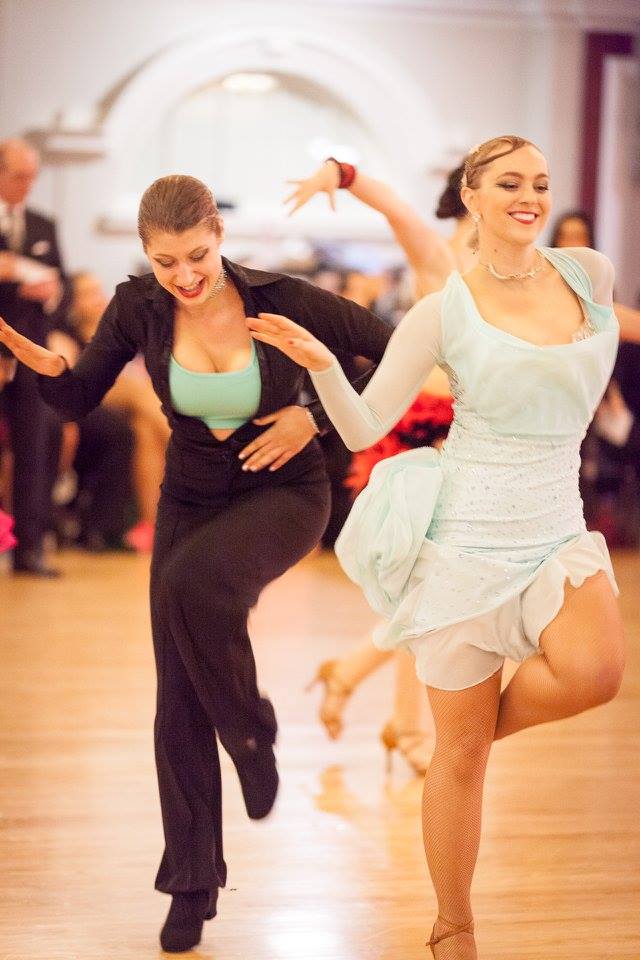 Moving to Birmingham was a turning point. I arrived to BALADS thinking I'd be asked to follow, or people would be confused. I said I was a lead and our coach didn't even bat an eye. I was partnered with a dancer I admire, Robyn. We had a very successful year, we had a great time and laughed so much. No one asked me why I wasn't following. I had the space to learn - I evolved so much as a dancer without having to fight for recognition. I wasn't a second-best option to the male leads (and importantly, I know I wasn't to Robyn - I miss you girl). That year I learnt to be myself even more. I had come out earlier in the year as bisexual and being a lead in Ballroom and Latin lets me express that part of my identity. It helps me live and dance in a space outside heteronormative expectations, in which I exist, I thrive and am valid.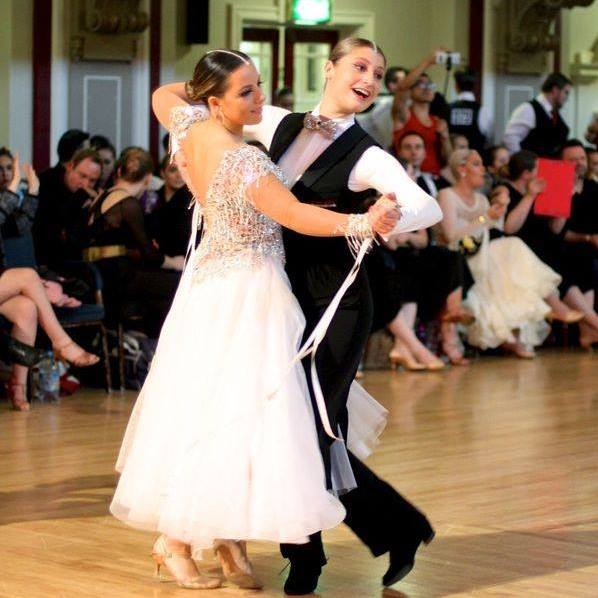 Dancesport helped me perform, believe in myself, be me and even though it wasn't initially an easy ride, I am so thankful. Thank you to those BALADS members who are out and proud and being who you are, you inspire me and make me feel safe; thank you Kerris for setting such a strong example of a woman leading, for being the best mentor out there; thank you to all teammates that corrected me, encouraged me and accepted me; thank you to our coaches, for all their time and effort and support; thank you to my old teammates at other unis, I miss you; thank you to my non dance friends (especially those that lived with me!) that listen to my endless ballroom talk, that learn a few steps when I'm desperate to teach them, that endure so much dancesport music, so many questions on timing, me counting every club song out there, and that indulge me by watching my videos; thank you to my partner in life, Josh, for being a great boyfriend and sitting through dance comps, dance chat and bisexual memes - thank you all.
In the last year at BALADS I never second guessed myself (this is a maybe a little bit of a lie but I want to sound EXTRA confident). I danced with Bethany for a good chunk of the year, we really smashed it and she drilled better jive kicks technique into my brain. Had a boogie with Clare here and there and we looked fierce. Danced with Xavia and we have videos to prove how good and together we looked, while having a great time. And I'm sure all of these dancers didn't care that I am a woman.

Dancesport is heteronormative, but I just hope that slowly experiences like mine will change it, and we can get to a place in which different gender identities, presentations, sexual orientations and types of partnerships are celebrated.